Establishing a BCP will Help Avoid Disasters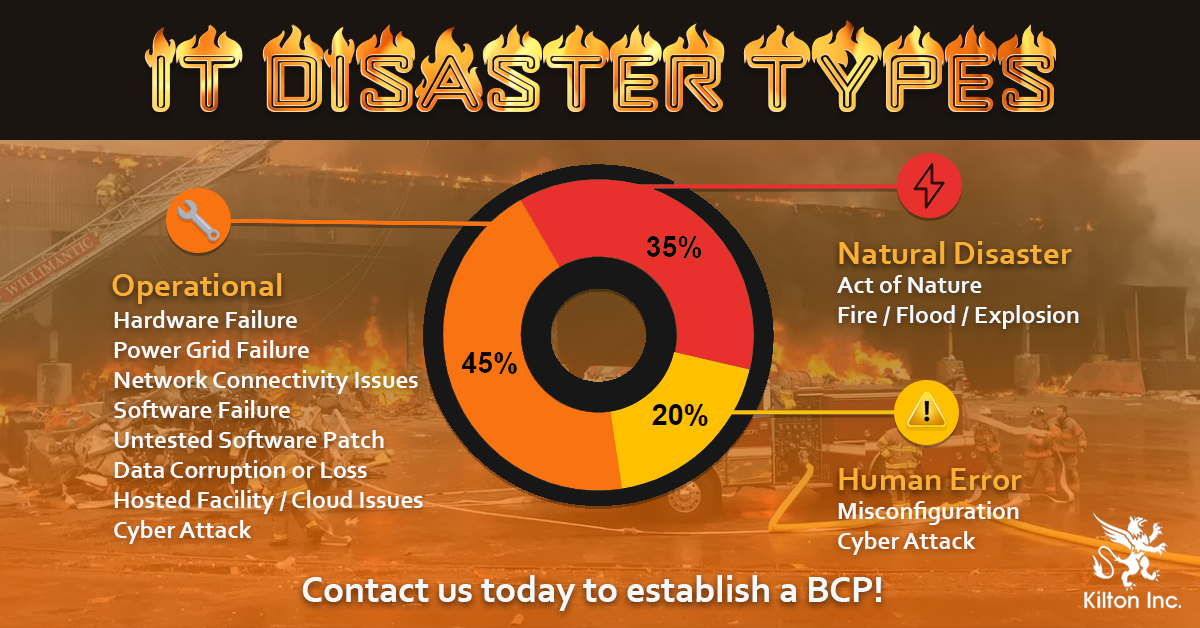 Preparation is key to avoiding unpredictable disasters. You hear it every now and then in the news, companies get hit with cyber attacks, natural disasters, software failures and a lot more. Whatever the case may be, these disaster types are unavoidable which is why your organization must recognize these threats and risks and invest in a business continuity plan.
Kilton is focused on ensuring that your business systems are robust and reliable. Kilton's BCP Services can help!